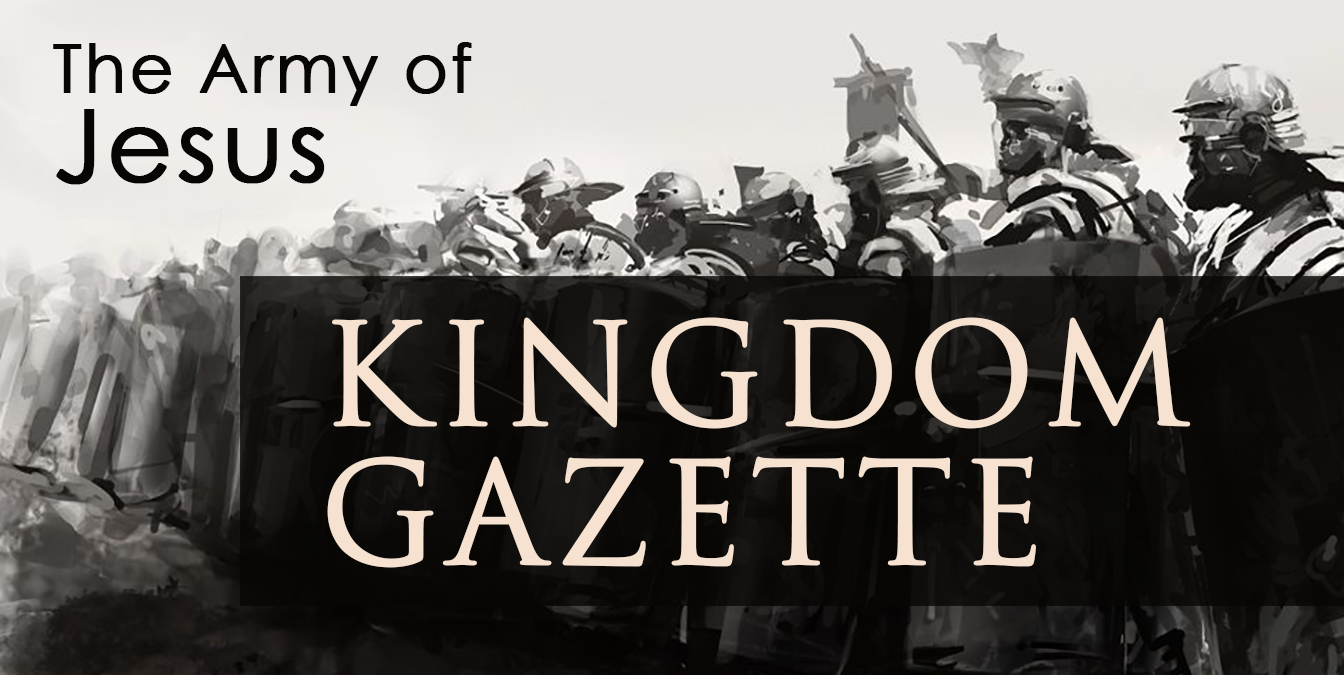 Warfare prayer of the soldiers of the Army of Jesus to bind and destroy the works of the devil
Let us bind and destroy the works of the devil in the name of Jesus Christ who has conquered sin, satan, curse and death on the cross
Pr 14:30. The spirit of envy which is rottenness to the bones
Message for Reflection – Sis. Angelica
What to do during rest, during war?
In our life there is a time of peace, and times of troubles. 
"…a time for war, and a time for peace." Ecc 3:8 
For Solomon, son of King David, it was time of peace. There was no foreign enemy or domestic crisis. Everything was under his perfect control.
For us believers in India, this is the time of war. After 2020, the Lord has promised us rest.
God accused His priests through prophet Ezekiel that they did not protect the children of Israel during war.
 "You didn't go up to repair the breaches in the walls and you didn't build the walls so Israel's house would be able to endure battle on the Day of the LORD". Eze 13:5 
What happens if you do not indulge yourself in war when you are supposed to?
During the time of war, David sent all his Army for war but he himself remained in the palace. The enemy tempted him in such a way that his whole life after that, ended up in misery. (2 Sam 11:1-7)
His life of warfare within the family started after that.  But David was given a promise by the Lord.
1 Ch 22:9 but look! A son born to you will live comfortably, because I will give him rest from all his enemies that surround him on every side, since his name will be "Solomon"—I will give peace and quiet for Israel during his lifetime. 
 Solomon lived in a time of peace.
What should we do during the time of Peace?
Deu 8:11-20 Be careful! Otherwise, you will forget the LORD your God by failing to keep his commands, ordinances, and statutes that I'm commanding you this day. Otherwise, when you eat and are satisfied, when you have built beautiful houses and lived in them, when your cattle and oxen multiply, when your silver and gold increase,  then you will become arrogant. You'll neglect the LORD your God…, to humble and test you so that things go well with you later. "You may say to yourselves, 'I have become wealthy by my own strength and by my own ability.'  But remember the LORD your God, because he is the one who gives you the ability to produce wealth …Just like the nations whom the LORD destroyed before you, so will you be destroyed, because you did not listen to the voice of the LORD
When we have enough and plenty, when we eat and are satisfied, we should not forget the Lord our God to praise and thank Him counting each blessing we received from Him and humble ourselves.
 Deu 8:10 "When you have eaten and are satisfied, bless the LORD your God for the good land that he has given you. 
National Worship Centre
Father's House,
Brotherhood Missions,
4/364 E, Anna Salai 1st Cross Street,
ECR, Palavakkam, Chennai 600041.
Tamil Nadu, India.
National Worship Centre is a centre where the Lord of hosts, the Lord God Almighty is worshipped in His majesty all the 24 hours. Per day 12 worship teams come to worship from different parts of the Nation. One slot consists of 2 hours. The opening of NWC also turns to be the trumpet sign to start the fatal war against satan to this Nation for Christ! Do you want to join this praising Army?
Book your slots
Tel : 7708505152
Email ID: worshipcentreindia@gmail.com
Praise God for the successful completion of  

19280 slots

 in National Worship Centre with a Non Stop Worship (24/7)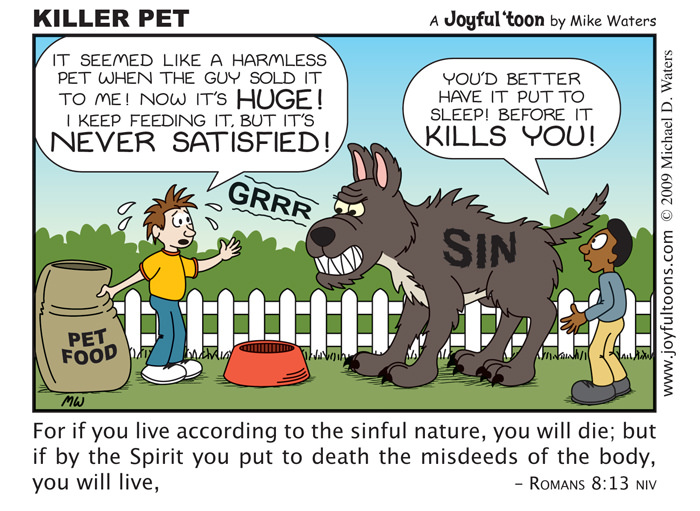 Be Formed and Form (BFF)
Be Formed and Form is a 5 day short term course. This training is a challenge to the present Church. Because our Lord Jesus Christ (Head of the Church) wants the Church to be transformed according to Ephe 5:26,27. To make her holy, (cleansing her by the washing with water through the word), and to present her himself as a radiant Church. Today the Church is ignorant about the will of our Lord Jesus Christ. By this BFF training , the Church awakes and arises to shine in the world.
The educated as well as the uneducated can apply . Send your Resume, Recent Passport size Photograph (3 Copies), ID Proof and reference letters to
Email ID :

 heavenlyhostofjesus@gmail.com
Ph :

 044-65453245, 9952040052
Please pray, attend and send participants for this course.
Please confirm your registration as early as possible.It's a unique Christ designed course, transforms souls, delivers people from bondage, enlightens people on true knowledge of Christ and the word of God, Anointing of the Holy Spirit is abundant all through the programme.
Come and be blessed and bless others.
Upcoming BFF Program
Chennai: 16th – 21st  October, 2018  -  Language (Tamil)
Venue: 236, J  NAGAR, 1st CROSS STREET, PANAIYUR,   ECR, CHENNAI - 600119.
Bro. Mohanasundaram - 9445120678 / Bro.Pratheep - 9840958632
Allahabad : 15th – 20th  October, 2018  -  Language (Hindi)
Vasai, Mumbai : 16th – 21st  October, 2018  -  Language (Hindi)
Jharkhand: 23rd -28th October, 2018  -  Language (Hindi)
Goa: 26th -31st  October, 2018  -  Language (English)
KHRDC – Jesus at workplace
A Section 25 (Not for Profit) company which focuses on Training and Skill Development in all the States of India.
Jesus at workplace
Acts as a link between the employer (Company) and the employee. We provide training and equip for workplace evangelism. We raise reliable, sincere and trustworthy people in the workplace like Joseph and Daniel who put God first in everything they do. We provide temporary or permanent jobs.
Interested people can register with us by sending your resume and contact details to me.
Mail ID : paulvasanthan.gc@gmail.com
Contact No: 8124677493
TRANSFORMATION INDIA PROJECT
Matthew: 24: 12  Because of the increase of wickedness, the love of most will grow cold.
As per the above verse Love in the society has grown cold and wickedness has increased. With growing wickedness and without love among the people, the society will destroy itself. To transform this state the Lord has revealed to his children through Sr Angelica to start a social movement to proclaim love of Jesus, hence Transformation India Project was started in the year 2017.
The first meeting was held in Trust conference hall Nungambakkam on 06-04-2017 and the project was launched in a National meet held at Padapai on 16-06-2017. Transform India Project is a social reformation project which is based on the greatest commandment of God that is Love.
John: 13:35 By this everyone will know that you are my disciples, if you love one another."
Only by loving others we will prove ourselves to be disciples of Jesus, hence it was made mandatory for Troop Church members to spend two hours per week in social work. This news of love was taken across India and TIP program was held across many states.
Medical camps, training institutes, tuition centers, skill development training, natural farming, gardening, water conservation, old age home, waste management, counseling centers, tailoring and similar social activities were conducted. Believers were encouraged to take these social activities among the less fortunate and needy. New entrepreneurs were encouraged with plans based on these social activities and Love.
On 11, 12 August 2018 TIP skill development program on Natural Farming was held in Dr Charles Elders Community, Chennai. Fifty people attended the program and gained knowledge and developed interest in Natural Farming. Mr Sunil John from Nagpur came down to Chennai to teach the principles and biblical basis of natural farming. Theory and practical training was given to the participants on natural farming.
These are the ten steps of natural farming
1)         Dedicating the land to the Lord
2)         Land preparation
3)         Planning
4)         Seed and seedling preparation
5)         Care and maintenance of the garden
6)         Using and preparing organic fertilizer
7)         Pest control using natural method
8)         Proper harvesting
9)         Seed procurement and preservation
10)       Thanks giving to the Lord
Acts 20: 34 You yourselves know that these hands of mine have ministered to my own needs and those of my companions. 35In everything, I showed you that by this kind of hard work we must help the weak, remembering the words of the Lord Jesus Himself: 'It is more blessed to give than to receive.'"…
Mr Sunil John is a disciple from the state of Kerala who went towards the northern part of India to do the Lord Ministry. During the persecution period in Madhya Pradesh he decided to work with his own hands to support the ministry hence he worked on natural farming and formed Faith garden. With this initiative he supported his own family and ministry without depending on others. From Faith garden Mr Sunil John produced traditional plants with high yield without using chemicals and insecticide. This principle of natural farming was taken across India and many benefitted.
He also encourages people doing full time ministry to support their lively hood by self-employment rather to depend on others for support. He helps believers live in the society with dignity by helping them with entrepreneurship .His team gives lessons for establishing cycle repairing shop, plant nurseries, Flower shops, Flour Mills, Rice Mill, Oven and electricity less Baking,water conservation (rain water harvesting, sand water filters), fisheries, Aquaponics, Cockerel Farming, Odourless Poultry, poultry farms, tailoring shops, etc.
Transformation India Project was also launched with the same motto. The project aims to bring the love of Jesus among the society and help believers live in the society with dignity and self-respect. The project aims to enable a person too unconditionally help the any person in need. The parable of the Samaritan, who unconditionally helped the half dead man, is our example. Let us all take this message across India and transform people life into Christ. Amen                  
Dr. Benedict
Christian News
Christian Pilot Says Holy Spirit Moved Him to Takeoff Just before Earthquake Hit Indonesia
Captain Icoze Mafella, a Christian airline pilot, told a Jakarta church that he was moved by the Holy Spirit to depart from the Palu airport early on September 28, the day Indonesia was struck by an earthquake and tsunami. Mafella recalled feeling uneasy that day, so he decided to sing worship songs in the cockpit to calm his nerves. He said, "Usually I only hummed, but that day I wanted to praise the Lord as best I could."
He recalled that his Muslim co-pilot joked with him saying, "I think you should make a CD of worship songs." As the pilots began to descend their incoming flight from Ujung Pandang to Palu they noticed that the wind was abnormally strong. This was when Mafella said he "heard a voice in his heart" telling him to circle one more time before landing the plane. Mafella recalled that he needed to be extra careful with the landing amid the heavy wind and he decided to recite Psalm 23 for encouragement. 
Mafella and his co-pilot safely landed the plane, but Mafella still felt uneasy. He said he felt God told him that he needed to be speedy while on the ground, even encouraging him to take off earlier than scheduled. The pilot asked the crew to make their break short before the plane took off for Jakarta. "I didn't even leave the cockpit and requested permission from the control tower to depart three minutes ahead of schedule," he recalled.
After receiving the okay from Air Controller Anthonius Agung to depart early, Mafella and his crew prepared for departure.  The pilot recalled that he felt such a strong sense of urgency that he broke standard flight procedures and took over some of his co-pilot's duties in order to get the plane in the air faster. Mafella recalled that they rocketed the plane down the runway. "I don't know why but my hand kept pushing the lever causing the plane to speed up as it took off," he said. While speeding down the runway the massive 7.5 magnitude earthquake hit. According to CBN News, both pilots remembered the plane rocking from the left to the right. "If I had taken off three minutes later, I would not have been able to save the 140 passengers, because the asphalt on the landing strip was moving up and down like a curtain blowing in the wind," Mafella said. 
The pilots reportedly attempted to contact the control tower but did not receive a response. Later, they found out that the control tower collapsed during the earthquake, but not before Agung, the air traffic controller, could make sure their plane had taken off safely. After the plane had safely taken off, Agung reportedly jumped from the tower in an attempt to save his life.  Sadly, Agung later died of injuries sustained from the quake.
"In this difficult time, during the split seconds of decisions, he waited for me until I was safe before he jumped," Mafella said. "That's why I call him my guardian angel." Mafella used this experience to encourage his church members in Jakarta to listen to the voice of God. "And whatever happens we must be calm, not in a panic so that we can clearly hear the voice of God coming to us by the Holy Spirit," he said.
A Muslim Man Risks His Life to Save Ancient Christian Texts from ISIS
A Muslim family risked their lives to save two ancient Christian texts from destruction by the Islamic State in Iraq. According to The Christian Post, the official press agency of the Roman Catholic Pontifical Institute for Foreign Missions shared the story of how two ancient Syriac Orthodox manuscripts evaded destruction for three years while ISIS controlled the city of Mosul, Iraq. Reportedly, ISIS has destroyed numerous cultural and religious relics in the area and has burned hundreds of Christian texts.  One family who wished to remain anonymous for their safety, however, was determined to keep the texts safe despite threat of being killed if caught.
In an interview with AsiaNews.It Father Paulos Thabit Mekko recalled the story noting that he is now temporarily in possession of the manuscripts until they can be returned to their rightful owners. The priest told Asia News that he believes that the manuscripts were stolen from the Syriac Orthodox Church of the Immaculate, a church that was demolished by ISIS.
Mekko explained, "Recently a Chaldean from Mosul contacted me saying that he had a Muslim neighbor from the time he lived in the city 20 years ago." He continued, "One day the man saw a lorry dump some rubbish," Mekko explained. "He was in the area looking for some wood to cook and heat his home. Among the refuse, he found a couple of manuscripts in ancient Syriac script and thought they might be of some value." The man then reportedly decided to take the manuscripts home understanding it could cost him his life.
The Muslim man then went to visit his former Christian neighbor in Kurdistan and brought the documents with him. The man handed them over to his friend and according to Asia News, asked his former neighbor if he knew a pastor or a religious scholar who could be trusted to keep the manuscripts, discover their rightful home and not sell them. "The latter entrusted me with the two tomes. They contain the offices of the morning and evening prayers in Syriac Antiochene Orthodox rite," Mekko was quoted as saying.
Mekko also came bearing a message from the manuscripts' keeper. Mekko said, "[T]he Muslim man wanted to give me a message: 'not all Muslims are with IS.'" He continued, "Many consider Christians like brothers and are ready to put their lives at risk to save a Christian text. What great courage!"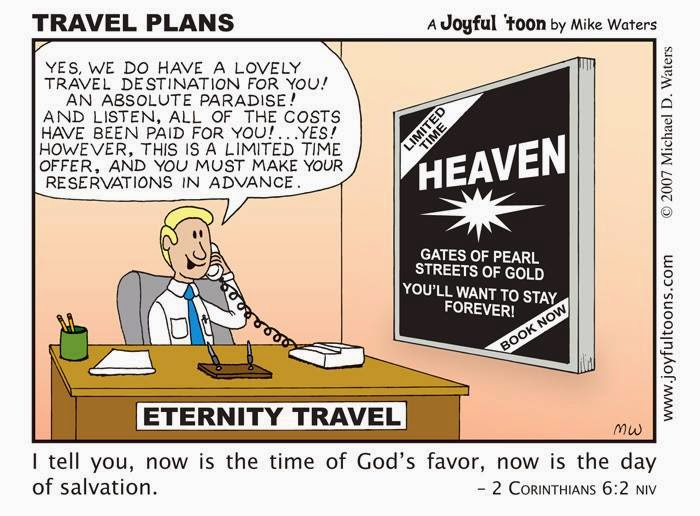 Prophecy NEWS Update
Christians Sentenced To Death under Sharia Law
Frequently, Shiite Islamic preachers and leaders can be heard stating that Islam recognized "People of the Book," which refers to Christians and Jews. This assertion sounds as if Islam gives Christian and Jews the same level of status and respect as their Muslim counterparts. That argument was recently confirmed when the President of the Islamic Republic of Iran, Hassan Rouhani, claimed that "Christians have the same rights as others do." With that confirmation, it might be easy to assume that Christians are relatively safe in Iran. But are they?
In speeches, and on paper, these words probably give the impression that Christians are not only welcome in Iran, but given equal rights and protections. However, the everyday experiences of Christians in Iran, tell a very different story.
Violence and persecution against Christians have, under the sharia law of Iran, increased significantly. One recent case documents the traumatic experiences of Pastor Victor Bet-Tamraz and his wife Shamiram Issavi, ethnic Assyrian Christians, along with Amin Afshar Naderi and Hadi Asgari, who converted to Christianity from Islam. Each were sentenced by the Revolutionary Court in Tehran to a combined total of 45 years in prison. Despite Iran's claims that they have equal rights and protections, they may never see freedom again. What terrible crime must they have committed to warrant such a harsh punishment? Surely it had to be more than simply being Christians? After all, the President of Iran had made it clear that Christians enjoy equal rights. The ambiguous charges they faced included vague terms such as conducting "illegal church activities" and threatening "national security."
Why would there be animosity toward Christians in Iran that might drive the kind of persecution these four faced? Even though Christians make up a very small part of the population, they have always been viewed, under Iran's sharia law, as a threat to "national security". Iran's total population is roughly 80 million, with anywhere between 117,000 and 3 million of that total being Christians, according to various estimates.
The international community has recently taken note of the abuse of power wielded against Christians in Iran. The latest report, from Amnesty International, pointed out that, "Christians in Iran have been a target of harassment, arbitrary arrest and detention, unfair trials, and imprisonment on national security-related charges solely because of their faith." Yet, atrocities against them continue. It is worth noting that, before the Islamic revolution, in order to gain support and power, fundamentalist Muslim leaders promised the Christians in Iran that they would have the same rights as Muslim citizens. They also assured Christians that they would be able freely to practice their faith. 
As a result, many Christians, trusting that they would enjoy the freedom that was promised to them, supported the Muslim leaders. Instead, after the Islamic revolution, anyone who did not believe in the Islamist and revolutionary ideals of the sharia theocracy became the enemy. Even recently, the Iranian president stated:
"Our revolution was victorious when we were all together... All Iranian races, all Iranian religions, Shiites and Sunnis, Muslims, Christians, Jews and Zoroastrians -- whoever believes in the constitution, that is our criteria. He is a revolutionary and he must be respected."
Unfortunately for the Christians of Iran, they are not being respected at all. In response to the latest abuses against Christians, Amnesty International has initiated an "urgent action" appeal. It has called on the Iranian regime to "quash the convictions and sentences of Victor Bet-Tamraz, Shamiram Isavi, Amin Afshar-Naderi, and Hadi Asgari, as they have been targeted solely for the peaceful exercise of their rights to freedoms of religion and belief, expression, and association, through their Christian faith." However, there are far more stories of Christian persecution throughout Iran, than just these four.
Many other Christians are being jailed for baseless charges such as "Propagating against the Islamic Republic in favor of Christianity." The organization "Article 18," which promotes religious freedom and supports persecuted Christians living under sharia law, wrote on Twitter on August 9, 2018:
A Christian couple has reported that a court in Boushehr has just sentenced them and 10 other Iranian Christians to one year in prison each for "Propagating against the Islamic Republic in favour of Christianity". These groups of Christian converts were arrested on April 7th, 2015
There does not yet exist any information about their release. The oppression does not end here. Another Christian couple who converted from Islam was also recently charged with "orientation toward the land of Christianity," according to Mohabat News. Even though the Christians have been told they have the right to practice their religion, they are being arrested and tormented for it.
Pastor Youcef Nadarkhani was sentenced to death in 2010 for "apostasy," because he converted from Islam to Christianity. After significant pressure from legal and human rights groups, in a retrial, a court acquitted him of the charge of apostasy that carried the death sentence. The retrial ended with a guilty verdict on the charge of "evangelizing Muslims," but he was sentenced to the prison time he had already served, and released.
In 2016, Nadarkhani was "charged with 'acting against national security.' He also was accused of Zionism and evangelizing." On July 6, 2017, he was sentenced to 10 years in prison and an additional two years in exile in Nikshahr (southern Iran). He was allowed to appeal and was out on bail when, on July 22, 2018, police raided Nadarkhani's home and took him to Evin Prison. He will have 10 years of his life stolen from him, just because he practiced his faith.
The American Center for Law & Justice in Washington, D.C., has launched a petition for Nadarkhani's release. As of October 2nd, more than 112,000 people have signed the petition. The ACLJ pointed out that "Iran's actions violate its own constitution that guarantees religious freedom and multiple international human rights treaties." However, he remains in prison. This may seem confusing and contradictory to some; what is important to note is that in countries run by sharia law, the constitution becomes inferior to the Islamist laws of the land.
When radical Islam gains power, every article in the constitution becomes contingent on compliance with sharia. The rights that are promised in the constitution therefore become null and void. The Christians in Iran who believed that by supporting the Islamic revolution they would be gaining protections and equal rights are now instead living in constant fear. Only increased pressure from the international community may create a change within Iran that might afford these innocent people some protections against the brutal acts that they face. It is not enough to hope that one day Christians will be able to practice their faith in Iran without fear of persecution or death; action must be taken by the global community to ensure that the Iranian regime stands by its own constitution and provides its Christian citizens with equal rights and protections.