Message for Reflection – Sis. Angelica
All that she had
We read in the newspapers about a small girl who came forward to offer Rs. 9000/-, i.e. all the money that she had saved for buying a bicycle, for the Kerala Chief Minister's relief fund. Here is another  example of sacrificing "all that she had".  Jesus once appreciated a widow who offered everything that she had, in the  temple offering box. Jesus did not appreciate her for the amount she put in the offering box. If it were so, there were many others who offered a lot more than her.
 "For all cast in from their abundance. But she, out of her poverty, has cast in all that she had, all her livelihood". Mar 12:44 
This girl would have best realized the value of the bicycle which was presented to her by the cycle company,  since she would have experienced the pain, of losing her bicycle, the hope which she had cherished for a long time in her life.
I was in a Drug Addiction Relief Centre. I saw many young boys there. As we were conducting a training for them, we had to spend a few days with them. I came to know from them how they lost everything they had because of addiction. Whatever anybody gives, even a little love or affection, is a great matter for them then. Anybody who reaches out to them with the love of Jesus could easily change their lives. Thanks to the doctor family and others who have come forward to do this great ministry.
I came to understand one thing. What the  strikes, advertisement or media could not do, Jesus Christ's love can do. How many efforts have been taken by media and people, especially ladies, to arrest Tasmac and liquor in our country, with no effects.
But here is something which gives 100% result. Make them experience the love of Jesus Christ. Those who are fallen to addiction are those who are rejected by someone in love failure, or those who are not able to carry the load of worries and anxieties at one stage of life. Introducing Jesus to a person who is drained of everything in life is very easy. Doing the same to a person who has everything they want in life, mostly results in failure. But the mistake one commits is this: Instead of introducing Jesus to people, we introduce an organization or an institution called "Church" which has been reduced to a group of people gathering for their social needs.
Can we introduce Jesus, the person to our fellow citizens? They will have the best friend in their lives!
School of Hospitality
As good stewards of the manifold grace of God, each of you should use whatever gift he has received to serve one another.(1Peter 4:10)
You are invited for Martha School of Hospitality - A Two Day Training Programme In Godly Stewardship Aimed At Developing The Fruit Of Christlikeness and Grooming You into The image Of Christ.
Date:- 7th & 8th of September 2018.
(Please note: Those who are coming from outside Karnataka, you can plan your journey from 6th evening and on 9th afternoon)
Venue: #4, Ground Floor, 2nd Cross, Byraveshwara Layout, Hennur Bande, Kalyan Nagar, Bangalore-560043.
Registration fees: Rs 1000
Time: 9:00am - 5:30pm.
For further details contact: Bro Roopesh 9008898066
KHRDC – Jesus at workplace
A Section 25 (Not for Profit) company which focuses on Training and Skill Development in all the States of India.
Jesus at workplace
Acts as a link between the employer (Company) and the employee. We provide training and equip for workplace evangelism. We raise reliable, sincere and trustworthy people in the workplace like Joseph and Daniel who put God first in everything they do. We provide temporary or permanent jobs.
Interested people can register with us by sending your resume and contact details to me.
Mail ID : paulvasanthan.gc@gmail.com
Contact No: 8124677493
Christian News
Woman Claims Church Leader Said She Would Die if She Didn't Have an Abortion
A woman is claiming that Kofi Danso, the leader of the Miracle for All Nations, told her that God wanted her to abort the child Danso impregnated her with or else she would die. Chris-Ann Bartley's son is now 6 months old. According to a DNA test, Danso, who calls himself a prophet, is the father. Earlier this month, Danso asked the court to keep the paternity results sealed in Bartley's lawsuit against him. He said if people knew he was the father, his reputation would suffer. Ontario Supreme Court Justice Fred Myers denied the request. "Ms. Bartley's evidence is that when she approached Mr. Danso to tell him that she was pregnant, he asked her to have an abortion. When she declined, she claims that he told her that 'the Lord showed him if I have the child I would die,'" Myers wrote. Danso is married to Rev. JoAnne Danso. They have four daughters. His wife is also pregnant with twins.
According to a July affidavit, Danos said he did not have "sexual relations" with Bartley. He said the claims were meant to make him "pay child support for the child who was fathered by another man." After the paternity test was revealed to Danso, he said he was "shocked." He has since said that he was seduced into the affair. "But he now admits to having been seduced by Ms. Bartley. He says that being married, he offended his marriage vows, and was too frightened to admit his limited contact with Ms. Bartley. He referred to their relationship as a mistake that should not have occurred," the judge wrote. Danso says God called him to be an apostle and prophet and "to raise champions and leaders in the 21stCentury church." His followers call him "Papa."
Town Bans Bible Studies in Family's Home, Threatens $500 Fines
A religious liberty law firm filed a federal lawsuit Wednesday against a Pennsylvania town that allegedly is banning Bible clubs and other religious meetings from being held on a couple's 35-acre property. The lawsuit by the Independence Law Center against Sewickley Heights Borough – which is about 15 miles from Pittsburgh – alleges the town ordered Scott and Terri Fetterolf to stop holding religious activities on the property as part of a zoning restriction. Parties, political rallies and book club meetings are not banned under the zoning ordinance.
The suit says the town's position violates the U.S. Constitution's guarantee of religious freedom, free speech, and the freedom to assemble. "Government should not target religious activities for punishment, particularly when similar secular activities are permitted," said Jeremy Samek, senior counsel for the Independence Law Center. "In America, no government can categorically ban people from assembling to worship on one's own property." The suit says the property "has been used for many decades to host religious activities such as seminary picnics, seminary board meetings, Pittsburgh Institute for Youth Ministry, Bible studies, fundraisers for pastors and churches, Billy Graham Foundation meetings, and many more religious activities."
The Fetterolfs bought the property in 2003 from Nancy Chalfant, who also had hosted religious activities on the property. The borough issued a "Notice of Violation/Cease and Desist Order" in October against the Fetterolfs. "Sewickley Heights is threatening the Fetterolfs with fines of $500 per day, plus court costs including the Borough's attorney's fees, for having Bible studies at their home, having meetings where religious songs are sung, conducting any religious retreats for church leaders or seminary students for prayer or for camaraderie-building/fellowship time, and  conducting any religious fundraisers," the suit says.
Warfare prayer of the soldiers of the Army of Jesus to bind and destroy the works of the devil
Let us bind and destroy the works of the devil in the name of Jesus Christ who has conquered sin, satan, curse and death on the cross
Pr, 12:12  

The spirit of the wicked which covet the catch of evil men
Upcoming BFF
Chennai: 11th  September 2018– 16th  August   –   Language (Tamil)
VENUE: 236, J. NAGAR, 1st CROSS STREET, PANAIYUR,   ECR, CHENNAI - 600119.
Bro. Mohanasundaram - 9445120678 / Bro.Pratheep - 9840958632
Chellanam,  Kerala: 16th – 21st September, 2018  -  Language (Malayalam)
VENUE: Chellanam , Maruvakad ernakulam Dist, Kerala
9846674535 / 9995402440
Goa: 21st – 26th September, 2018  -  Language (Hindi)
8788457060 / +919822585665 
Allahabad  U.P : 15th – 20th September, 2018   -   Language (Hindi)
Be Formed and Form (BFF)
Be Formed and Form is a 5 day short term course. This training is a challenge to the present Church. Because our Lord Jesus Christ (Head of the Church) wants the Church to be transformed according to Ephe 5:26,27. To make her holy, (cleansing her by the washing with water through the word), and to present her himself as a radiant Church. Today the Church is ignorant about the will of our Lord Jesus Christ. By this BFF training , the Church awakes and arises to shine in the world.
The educated as well as the uneducated can apply . Send your Resume, Recent Passport size Photograph (3 Copies), ID Proof and reference letters to
Email ID :

 heavenlyhostofjesus@gmail.com
Ph :

 044-65453245, 9952040052
Please pray, attend and send participants for this course.
Please confirm your registration as early as possible.It's a unique Christ designed course, transforms souls, delivers people from bondage, enlightens people on true knowledge of Christ and the word of God, Anointing of the Holy Spirit is abundant all through the programme.
Come and be blessed and bless others.
Testimony @ BFF
Mumbai BFF
Participants - 29 and 16 took Baptism
1) On the first day itself during troop Church, knee pain, back pain, shoulder pain, stomach pains etc. were instantly healed. (For which they were taking medicines for many years)
2) New believer who never held the Bible before took dry bones message and the Holy Spirit spoke to her and all were amazed.
3) A man came with a stick in his hand as he was unable to walk without support. He was able to walk without the stick on the last day.
4) A lady had pain and congestion in the chest for a few years, she was totally healed
5) Another lady had stones in the kidney and lump in the intestine. She too received healing.
6) One brother started seeing visions and believed that Jesus is the living God.
7) One girl who didn't know anything about God before coming, was changed completely, she learnt many worship songs, read the Bible and was filled with joy.
8) Many healings took place in the hospital. (Boy suffering from malaria was healed, person having block in chest was healed, swelling in body was healed etc.)
9) Many in this batch were new believers and from them some had addiction to alcohol, tobacco etc. The Lord has delivered them from all the addictions.
10) One lady had problem of speaking in the sleep loudly, she was completely healed.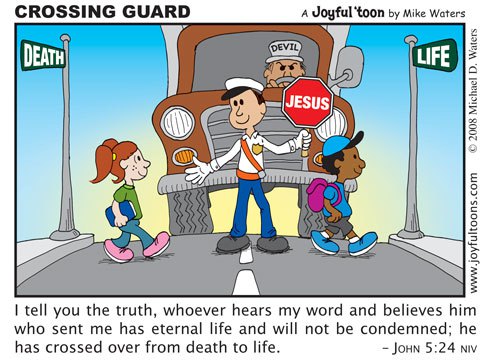 National Worship Centre
Father's House,
Brotherhood Missions,
4/364 E, Anna Salai 1st Cross Street,
ECR, Palavakkam, Chennai 600041.
Tamil Nadu, India.
National Worship Centre is a centre where the Lord of hosts, the Lord God Almighty is worshipped in His majesty all the 24 hours. Per day 12 worship teams come to worship from different parts of the Nation. One slot consists of 2 hours. The opening of NWC also turns to be the trumpet sign to start the fatal war against satan to this Nation for Christ! Do you want to join this praising Army?
Book your slots
Tel : 7708505152
Email ID: worshipcentreindia@gmail.com
Praise God for the successful completion of  

19040 slots

 in National Worship Centre with a Non Stop Worship (24/7)
Prophecy NEWS Updates
Ultimate Rebellion: Satanism Is Experiencing Explosive Growth In America                         
Attendance declines at Christian churches all over America, many satanic groups are experiencing tremendous growth.  For some, embracing satanism is the ultimate form of rebellion, for others it is about making an anti-Trump political statement, and yet others claim that they are attracted by the very real power that they discover in satanism.  
Every week, bizarre rituals are conducted in basements, meeting halls and public facilities all over the country, and most Americans have absolutely no idea what is going on.  Of course most mainstream news articles about satanists attempt to portray them as ordinary people that have simply been "misunderstood". And ultimately that is what the satanists are trying to do for satan - they are trying to get all the rest of us to view satan or Lucifer as a "misunderstood" being that only has humanity's best interests at heart. And since the values of satanism line up more accurately with the values of modern society than Christian values do, satanists are finding increasing success in bringing in new recruits.
Today, there are satanic churches just about everywhere.  For example, a satanic high priest named Adam Daniels started "the Church of Ahriman" in the heart of Oklahoma City...
Adam Daniels, 35, is the "dastur" - or high priest - of the Church of Ahriman, which is based in Oklahoma City, USA. 
People are looking for authenticity, but they aren't finding it in the traditional places, and so many are seeking out new options. Unfortunately, an increasing number of Americans are deciding that satanism is the answer, and that is a very, very troubling sign.