Message for reflection – Sr. Angelica AJ
Gen 8:1  But God remembered Noah and all the beasts and all the livestock that were with him in the ark. And God made a wind blow over the earth, and the waters subsided. 
Let us look at the previous verse,
Gen 7:23, 24  He (God) blotted out every living thing that was on the face of the ground, man and animals and creeping things and birds of the heavens. They were blotted out from the earth. Only Noah was left, and those who were with him in the ark. And the waters prevailed on the earth 150 days. 
God remembered Noah.
It is said in the Bible, God feeds even the raven when it cries for food.
Job 38:41  Who provides  for the raven his prey, When his young ones cry unto God, And wander for lack of food?
So cry of every bird and animal reaches the ears of God every day.
During the flood, all the ravens, all the birds, all the animals, and all human beings would have cried with all their strength , not for food, but for their lives!
What kind of a sound  it would have been? Think of a situation when a  pilot takes all the efforts to make  safe landing of an aircraft but finally  gives an announcement,
"things have gone out of my control"
What a great  cry  would be there!
150 days it went on and on. Every day  cries would have been there!
 Finally all the cries merged with the roaring of the waters.  There was calm.
Noah did not cry. Would not have even called  upon the Lord.  But he would have been  taken up by fear, anxiety and awe!
8th chapter of Genesis starts,
God remembered Noah and all the beasts and livestock with him in the ark.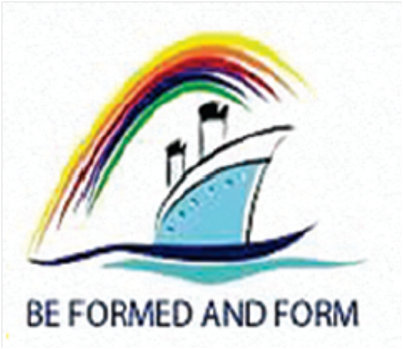 In 2012, God said, AOJ will be " Noah's Ark" during the time of Famine (2014-2020).
God remembered you and me during the pandemic and during all the disasters during these 14 years.
Tamil Nadu (The Spiritual Capital City of India) is raising a new generation of servants of God and the previous generation have finished their race and gone for their reward.
Bro. D.G.S. Dinakaran - Evangelist
Bro. Sam chelladurai - Pastor
Bro. Sam Jebadurai – Book ministry
Bro. Victor Gnanaraj – Book ministry of pastor
Bro. Emil Jebasingh- Ministry in North India
Bro. Sadhu Chellappa – Ministry among Hindus and Brahmins
Bro. Patrick Joshua – Prayer .
The Lord is giving you a new responsibility.
The Lord is sending us now out of the Ark  with a new vision – Troop Church vision.
He remembered us.
What should we do to make God remember us?
Lev 26:42  then will I remember my covenant with Jacob; .................and I will remember the land. 
2 Conditions  are there.
Lev 26:40 And they shall confess their iniquity, and the iniquity of their fathers,

Lev 26:41 ..... be humbled, and they then accept of the punishment of their iniquity; 
Let us confess our iniquity
Let us accept the punishment
Let us plead mercy  for the sluggishness in our duties,  for the whole world
 Sr. Angelica AJ
Warfare prayer of the soldiers of the Army of Jesus to bind and destroy the works of the devil
Let us bind and destroy the works of the devil in the name of Jesus Christ who has conquered sin, satan, curse and death on the cross
2 Cor 4:2 

The spirit which makes one walk  in craftiness
Morning Worship are going on online (Zoom app) from 5:30 am to 7:00 am in Tamil
For details please contact
Sol. Shakespeare - 90037 71216, 62833 81962
Be Formed and Form is a 5 day short term course. As per Eph 4:11-13, it perfects the saints,  for the work of the ministry, for the edifying of the body of Christ, ………until we all come into the unity of the faith and of the knowledge of the Son of God, to a full-grown man, to the measure of the stature of the fullness of Christ; 
The Lord wants the Church to be transformed according to Eph 5:26,27, to  make her holy, (cleansing her by the washing with water through the word), and to present her as a radiant Church. By  BFF training , the Church awakes and arises to shine in the world. So far 529 batches have been conducted  across India in various languages. The students were from almost all the States of India & abroad.
Contact Sol. Blessy Ph : 98410 34637
It's a unique Christ designed course, transforms souls, delivers people from bondage, enlightens people on true knowledge of Christ and the word of God, Anointing of the Holy Spirit is abundant all through the programme.
Come, be blessed and bless others!
Upcoming Programs : BFF
Him we preach, warning every man and teaching every man in all wisdom, that we may present every man perfect in Christ Jesus. Col:1:28
Dear soldiers enlisted in the Lord's army,
The Army of Jesus" aims at equipping and rejuvenating each Believer as Soldiers enabling them to rekindle the gift of God in each one of you. BFF (Be Formed and Form) classes are arranged with this purpose.
Batch code: BFF/126/TA/2020
Venue: Zoom App
Time : 2.30– 4.30 pm (Sep 21st - Oct 8th)
Language: Tamil
For registration : http://giftschool.in/registrationnew.php?sid=126&tid=1&bno=BFF/126/TA/2020
For more clarifications please contact:
Sol. Amala Arunachalam  - (9942203525)
Sol. Sinola Qubert – (9150232577)
P:S zoom Id and password will be shared only in the WhatsApp group given below , so kindly join the below group and register.
Thank you.
Pls join  https://chat.whatsapp.com/HrZ0y8cht0ZCzT2aScMqAB
7 reasons to surrender our body pure to the Lord (1 Corinthians 6:12-20)
Man is given authority to experience everything, but let him not choose the unworthy. Man is also given freedom to experience everything, but let him not get enslaved to anything .
This holds good for everything which are of man's - the stomach and the food which are man's needs and his supplies.
Even in such destructible things, God prefers man to choose what is worthy, to choose to overpower anything.
How much more He will be concerned about the eternal ?
How much more He will be concerned about His own?
1 Corinthians 6:12 All things are lawful unto me, but all things are not expedient: all things are lawful for me, but I will not be brought under the power of any.
1 Corinthians 6:13 Meats for the belly, and the belly for meats: but God shall destroy both it and them. Now the body is not for fornication, but for the Lord; and the Lord for the body.
Body is for the Lord and the Lord is for the body ! Man's own body doesn't belong to man himself !
Surprising
God has given man authority over all His creations, but no authority, no freedom over his own body! God has kept man's body for Himself!
Man is left with no choice rather surrendering the body holy to the Holy one to whom it belongs!
7 reasons to surrender our body pure to the Lord
* 1. Body is for the Lord *
         Food is for the stomach and stomach is for the food, man can make his own choice, as stomach and food belongs to man. But Body is for the Lord and Lord is for the body and it's God who has to make the choice and He has made holiness His choice. Man can't experience fornication.
Our body will be raised imperishable
         God destroys both stomach and food; our choices for them make no difference eternally. But our body is raised imperishable, in glory and in power by the power of God who raised Christ. Our choices for our earthly body define our eternal body too and therefore it can be nothing other than holiness.
 *3. We can't take authority over members of Christ *
        Our bodies are members of Christ. Therefore we cannot take His members and make them the members of a harlot.
We are one in Spirit with the Lord
         As we are one in Spirit with the Lord, we cannot have any other union other than the holy union which is with the flesh and bones of Christ and our own partner.
* 5. Our body is the temple of Holy Spirit*
         Our body is the temple of Holy Spirit. We received Him from God and He resides within us. Being the temple, we ought to diligently take care not to defile our body at any cost. Of all sins, our vigilance should be more against sexual sins, as all other sins remain outside the body but the sexual sin directly corrupts the holiness of our body defiling the temple . One has to be always alert and awake to flee from any situation that has the tendency to tempt.
* 6. We are accountable for the body given to us *
         We are accountable for whatever we have received from God. It's not only true for talents, possessions and responsibilities but also true for the body we received from Him. By mistreating or abusing our own body with wrong habits or provoking others sexually with our body, we become unaccountable. Holiness is the only accountability permissible by God.
* 7. We are not our own, we are bought with a price for God*
         We are not the owners of our body as God has already spent a huge price Jesus Christ to purchase us and make His own. All those which belong to Him will glorify nothing other than Him. Therefore we glorify God in our body and in our spirit which are His.
God has given man authority over all His creations, but no authority, no freedom over his own body! God has kept man's body for Himself!
Man is left with no choice rather surrendering the body holy to the Holy one to whom it belongs!
Sol. Sujatha
A Section 25(Not for Profit) company which focuses on Training and Skill Development in all the States of India. Acts as a link between the employer (Company) and the employee. We provide training and equip for workplace evangelism. We raise reliable, sincere and trustworthy people in the workplace like Joseph and Daniel who put God first in everything they do. We provide temporary or permanent jobs.
Interested people can register with us by sending your resume and contact details to.
Mail Id : paulvasanthan.gc@gmail.com
Contact No: 812467749
Christian NEWS Update
Ban on 6 Christian groups from accepting foreign funds in 'shakedown' by Hindu nationalist party
Amid another crackdown on foreign aid. India has canceled six Christian organizations' licenses to receive donations from outside the country in a move some say is little more than a "shakedown" by the Hindu nationalist party.
According to a report from UCA News, New Life Fellowship Association, Evangelical Churches Association of Manipur, Ecreosoculis North Western Gossner Evangelical, and Northern Evangelical Lutheran Church have all had their licenses canceled under the Foreign Contribution Regulation Act.
John Prabhudoss, chairman of the Federation of Indian American Christian Organizations of North America, told The Christian Post that two additional Christian charities — Rajnandgaon Leprosy Hospital (A member of the Christian Medical Association of India) and the DonBosco Tribal Development Society — also lost their licenses to accept foreign funds.
Without these licenses, the Christian organizations will be unable to legally receive donations from outside India, hindering their ability to carry out their evangelistic ministries.
"From time to time, relevant matters concerning FCRA norms are reviewed, and government actions are taken," an official from the Home Ministry told UCAN without citing a specific reason why the Christian organizations' licenses were canceled.
Prabhudoss told The Christian Post (CP) that curtailing the flow of foreign money to Christian organizations is "blackmail" on the part of the governing Bharatiya Janata Party, led by Prime Minister Narendra Modi, "in expectations of a payday."
"A government action like the one taken against these Christian institutions is taken against those who receive substantial amounts of donations/investments from overseas," he explained.
"Then intermediaries get involved offering to resolve the issue with the government. Those intermediaries will name their price. Once the amount is paid, they will clear the institution of all wrongdoing. Then officially they will restore the ability of these institutions to receive funds from overseas. These 'donations' are paid to the party funds or affiliates of the BJP party."
Since Modi took office in 2014, more than 11,000 nongovernmental organizations have lost their licenses to accept foreign funds, according to The New York Times.
In 2017, Compassion International, a U.S.-based Christian organization that sponsored more than 100,000 impoverished children in India, was forced to stop its operations after its FCRA license was canceled "on suspicion of engaging in religious conversion."
Prabhudoss told CP he's "not surprised" by India's latest crackdown on foreign aid, adding that such actions wouldn't have happened "if the Trump administration took Compassion International's case seriously" three years ago."
"President Trump shied away from taking any action," he said. "I was informed that the president did not show any interest when he was briefed by a friend of his at the White House. That kind of inaction or lack of reaction in a case involving Compassion International has greatly strengthened the confidence of the Hindu nationalist party headed by Mr. Modi."
According to Prabhudoss, the actions of the Modi government can be narrowed down to "a few people in the highest power circles in India trying to raise donations to the Hindu BJP party."
"Unfortunately, I have been led to believe that several Christian organizations sending funds to Indian counterparts have paid such 'donations' to restore their status," he said. "However, most Christian charities would not or even could not meet these demands for payments. So they lose their ability to receive funds to continue operating."
Prabhudoss called on U.S. officials to send "a strong signal to India that such actions by the government are not appreciated and that there will be repercussions."
He told CP that in addition to addressing the issue with Sam Brownback, U.S. ambassador at large for International Religious Freedom, FIACONA is in dialogue with various church and philanthropy organizations involved in India to put together a coalition to address this issue.
"We are planning to build a grand coalition of organizations and churches to make the case with the U.S. Congress," he said. "We are seeking churches to participate because almost all Christian organizations in the U.S. are now vulnerable for a shakedown by the Indian government. To avoid that we need cooperation from organizations across the U.S. and U.K."
India is ranked at No. 10 on Open Doors USA's World Watch List of countries where it's most difficult to be a Christian. The organization says that Christians in the country face "horrific" levels of violence from extremists, with thousands of attacks taking place every year.
Chinese officials offer financial rewards to spy on underground church
Chinese officials are offering citizens financial rewards to snoop on "illegal religious activity venues."
Bitter Winter reports that officials in Gushi county, Henan province, have offered citizens 500 RMB (around $70 or £57) to provide evidence like photos, videos and audio recordings.
Rewards are reportedly being offered to residents in the cities of Mengzhou, Jiyuan and Shangqiu.
One local government employee admitted to the website that the Chinese government feels threatened by the growth of Christianity.
"The government exerts strict control not only to curb the development of Three-Self churches but also ban house churches, for fear that they will help topple the regime," they said.
China only recognizes the official Three Self Patriotic Church or the China Catholic Patriotic Association.
Many Christians refuse to attend these Churches because they fear government influence, and instead attend underground churches.
The crackdown on both official and unofficial churches in China has worsened under President Xi Jinping, with some churches ordered to display his picture in their buildings.
In one village in Shanxi province, Christians were told to display pictures of Chairman Mao or else have their welfare cut.
In Anhui, officials removed 250 crosses from churches between January and April this year.
The pastor of a Three Self Church in Hubei told Bitter Winter that government officials asked for a donation and when he informed them that they could not give any because it had been closed for months over coronavirus, he was instead told to spy on house churches.
He said he refused to do this on grounds of conscience.
"Officials told us that since we don't have money to give to the government, we should encourage believers to spy on unregistered ... venues and collect rewards for this. We would get enough money after several such reports, they said," the pastor shared.
"We do know who attends house churches, but we won't do things against our conscience. Everyone must have the right to practise their faith."
Sapphire University
Those interested to know/join the university, for further clarifications and to know about our work may check our website.
Information
Dear soldiers,
To keep information accessible we have made few web pages in the name of aojinfo.in, kindly store this address in your browser so you may access it any time. The addresses of the web pages are as follows
1) http://giftschool.online -  Gift school schedule
2) aojinfo.in/beryl -  Announcement
3) aojinfo.in/wheel -  Message
4) aojinfo.in/tc -  Troop Church method, English
5) aojinfo.in/tcm -  Troop Church eight week messages, English
6) aojinfo.in/troopchurch -  Troop Church method, Tamil
7) aojinfo.in/tcmessage -  Troop Church eight week message, Tamil
For Information
National Worship Coordinating team has been directed to collect any revelation/inspiration received during worship, (either in personal/troop prayer atmosphere).
We are expected to report these revelations every Sunday, scheduled meeting online.
Revelations should be strictly regarding:-
* State/Central Govt.
* Required Reforms
* Changes to be introduced / implemented
* Administrative guidance and Decision making
We need to prayerfully move ahead asking the Lord for further directions to bring Divine Governance in our midst.
Hence, we welcome you to participate in Kingdom building and restoration process.
Kindly message the revelations with interpretations (as per the leading of Holy Spirit) on personal chat or Shield West group,
by Saturday or before.
NOTE: Worship is the key to Prophecy.
This Isn't a 'Lost Year'
Buzzfeed News is running a series of feature stories this month called "The Lost Year," featuring profiles of how six people, of different ages and backgrounds have been affected by the COVID-19 pandemic. The stories range from challenging to even, in some cases, devastating. Still, the title of this series is, I think, misleading. Is this really a "lost" year? Is there even such a thing?
In the 17th Chapter of Acts, Luke describes what looks like, at first glance, a pause in Paul's missionary efforts. After being run out of, first, Thessalonica and then Berea, Paul is stuck in Athens, waiting for Silas and Timothy to catch up. However, Luke describes Paul not as "impatient," but as "greatly distressed" by the pornographic, violent, and quite extensive idol worship all around him in the city of Athens.
His initial attempts to share the Gospel confuse his Epicurean and Stoic listeners, and so, given a chance to present in a moral formal setting, Paul goes back to square one. There is only one God, Paul proclaims, one alone. He created everything. He wasn't created by some sculptor, nor does He live anywhere made by human hands.
The two opposing philosophical camps in Paul's audience hold differing views, particularly about the relationship between the gods and history. The Stoics believed the gods determined and controlled everything about our time and place, leaving no real room for human free will. The Epicureans on the other hand, believed that after the gods created the world, they tired of it and lost interest, leaving human beings to their own devices. With no one watching, so to speak, people were left in a sort of moral free-for-all. "Eat, drink, and be merry," as the saying goes, "for tomorrow we die."
It is in the context of these competing philosophies that Paul offers a fascinating and important insight about the one true God: "From one man He made all the nations, that they should inhabit the whole earth. And He marked out their appointed times in history and the boundaries of their dwelling place. He did this so that they would seek Him and perhaps reach out for Him and find Him." (emphasis added)
In other words, to both the fatalist Stoics and the hedonistic Epicureans, Paul describes a God who is intimately involved in time and place so that we can find Him. In other words, it is no accident that we find ourselves in this time and this place. The God who created you intended the right now of every single human life.
What a crucial insight in a world that, since the pandemic, feels like it's suspended in time. We've so much to mourn these last several months, especially the hundreds of thousands of people who have died, and the loved ones forced to miss funerals, as well as many weddings and births. We've watched as suicide rates have gone up, and the elderly and vulnerable have suffered in isolation.
But God wasn't surprised by this. This is hard, but if Paul is correct, this time in history isn't an interruption. It's not a lost year.
In one of the Buzzfeed "Lost Year" profiles, a mother describes mourning the loss of certain childhood experiences. Her young son missed playing basketball with his friends this year or walking to school. I understand her disappointment at these "missed" experiences. At the same time, the pandemic and these shutdowns and all the chaos surrounding them are also childhood experiences, because there are children experiencing them. This is where God has placed them and us; and, like Paul told the Athenians, this present moment is where we can seek Him, find Him, and do what He's asked us to do.
Throughout the pandemic, there are many stories of Christians finding innovative ways to seize the opportunities in front of them. Samaritan's Purse set up an entire temporary hospital in New York City to treat the sick. Many churches pivoted to online services and never stopped reaching out to their neighbors. A few weeks ago, we shared about churches opening their doors for kids whose schools are closed, given them a place to do online schoolwork during the day while their parents work. None of these good works are done by those who shrug shoulders and chalk up inconvenience, tragedy, and challenge as "lost time."
At the same time, many families are re-discovering shared mealtimes, learning, hiking, playing and praying together. And make no mistake this is an opportunity for parents to help kids cultivate something they will desperately need for the rest of their lives, especially in a culture like ours: resilience. A resume of happy childhood experiences isn't necessarily the best way to cultivate that.
This moment God has determined for us is challenging and chaotic. But He also determined us for this moment. And He's with us.
This is no lost year.
Article
God's Command for the Global Churches/Church Leaders/Evangelists/Missionaries …
to safeguard them from COVID 19 and solution for their Livelihood
(Based On Early Christian Church Acts 2: 42-47)
No mention about money or tithe offering (via online also) in the Churches

No construction of Church buildings. Stop the Church building works even that are now going on.

Molding and training believers and releasing them from the Church after 6 months.

Graduation of six months old believers

Dividing the Church into small groups of 10

Pastors should look for jobs and get employed

No full time pastors for the church.
Why The Lord has permitted the COVID 19?
To Restore The Church of Jesus Christ Acts 2:42-47
This is the God's Command for the Global Believers …
National Worship Centre
Father's House,
Brotherhood Missions,
4/364 E, Anna Salai 2nd Cross Street,
ECR, Palavakkam, Chennai 600041.
Tamil Nadu, India.
National Worship Centre is a Centre where the Lord of hosts, the Lord God Almighty is worshipped in His majesty all the 24 hours. Per day 12 worship teams come to worship from different parts of the Nation. One slot consists of 2 hours. The opening of NWC also turns to be the trumpet sign to start the fatal war against satan to win this Nation for Christ! Do you want to join this praising Army?
Book your slots
Tel : 7708505152
Praise God for the successful completion of

31993 slots

in National Worship Centre with a Non Stop Worship (24/7)
Prophecy News
Wormwood Warning - Why Are So Many Asteroids Having Close Calls With Earth?
Have you noticed that it seems like stories about asteroids that are approaching the Earth are constantly in the news this year?  It wasn't always this way.  In the old days, maybe there would be a story about an asteroid every once in a while, and those stories were never a big deal.  
But now asteroids are zipping by our planet with frightening regularity, and several more very notable passes will happen over the next few weeks.  
For example, an asteroid that was just discovered on September 18th will come very, very close to the Earth on Thursday.  According to NASA, it will actually come closer to our planet than many of our weather satellites…An asteroid about the size of an RV or small school bus will zoom past the Earth on Thursday, NASA announced, passing within 13,000 miles of the Earth's surface.
That's much closer than the moon and is actually closer than some of our weather satellites.
This asteroid will speed by at more than 17,000 mph, but the good news is that it is so small that it would not be a serious threat even if it hit us.
But two other very large asteroids are also going to pass the Earth by the end of this month, and both of them are large enough to do an enormous amount of damage… Two large asteroids will pass Earth in the next two weeks, with one measuring up to 426 feet in diameter and the other 656 feet—comparable in size to ancient Egypt's Great Pyramid of Giza, which is 455 feet tall.
The first, smaller asteroid will pass by Earth on September 25 at a distance of 3.6 million miles, according to NASA's Center for Near Earth Object Studies, which tracks and predicts asteroids and comets that will come close to Earth. The second larger asteroid will fly by on September 29 at a closer distance of 1.78 million miles. The good news is that neither of them have a chance of hitting us this time around, but the fact that the Earth's neighborhood has so much "traffic" these days is a major concern.
Any soldier will tell you that if enough bullets get fired at you there is a very good chance that eventually you will get hit. Let me give you a couple more examples of "near Earth objects" that are headed our way in the near future…
In October, an "unknown object" is expected to enter our gravitational field and become a temporary "mini-moon"… An object known as 2020 SO is heading towards Earth, and from October, it will be a 'mini-moon', which could stay in orbit of our planet until May next year. While we have The Moon, Earth regularly gets many small asteroids and meteors which caught in its orbit, which astronomers call 'mini-moons'.
And in November, we are being told that a small asteroid will come very close to our planet on the day before the election… An asteroid is projected to come close to the Earth on November 2, a day before the 2020 U.S. presidential election, the Center for Near Earth Objects Studies (CNEOS) at NASA's Jet Propulsion Laboratory confirmed. The asteroid known as 2018VP1, first identified at Palomar Observatory in San Diego County, California, has a diameter of 0.002 kilometers (over 6.5 feet), according to the data.
Scientists say that it is not likely that this asteroid will hit us, but they admit that they cannot claim this with 100 percent certainty… And that's why the future of 2018 VP₁ is uncertain. It was observed 21 times over 13 days, which allows its orbit to be calculated fairly precisely. We know it takes 2 years (plus or minus 0.001314 years) to go around the Sun. In other words, our uncertainty in the asteroid's orbital period is about 12 hours either way.
That's actually pretty good, given how few observations were made – but it means we can't be certain exactly where the asteroid will be on November 2 this year. Fortunately, this particular asteroid is also too small to seriously hurt us, and we should be thankful for that. But the fact that so many space rocks have been headed our way is definitely alarming. Back in August, an asteroid the size of an SUV came extremely close to hitting our planet.  The following comes from NASA…Near Earth Asteroids, or NEAs, pass by our home planet all the time. But an SUV-size asteroid set the record this past weekend for coming closer to Earth than any other known NEA: It passed 1,830 miles (2,950 kilometers) above the southern Indian Ocean on Sunday, Aug. 16 at 12:08 a.m. EDT (Saturday, Aug. 15 at 9:08 p.m. PDT).
What made that incident so unsettling was the fact that NASA didn't even see it until it had passed us… The flyby wasn't expected and took many by surprise. In fact, the Palomar Observatory didn't detect the zooming asteroid until about six hours after the object's closest approach. "The asteroid approached undetected from the direction of the sun," Paul Chodas, the director of NASA's Center for Near Earth Object Studies, told Business Insider. "We didn't see it coming." 
Unfortunately, the truth is that our scientists simply cannot see everything that is up there. They are doing their best, but everyone agrees that our technology is limited. But over the last 20 years our technology has definitely improved, and at this point the number of asteroids that our scientists have identified is far greater than it was a couple of decades ago… The animation maps out all known near-Earth asteroids (NEAs) — space rocks that get within about 30 million miles (50 million kilometers) of our planet's orbit — from 1999 through January 2018, in roughly 10-year time steps.
The differences are stark. In 1999, identified NEAs speckled the inner solar system thinly, in a light dusting. Many more were discovered by 2009, and Earth's neighborhood looks absolutely swamped in the present-day portion of the video. Of course more giant space rocks are being discovered all the time, and unfortunately many of them are not identified until after they have had a close encounter with our planet.
If NASA couldn't see the asteroid that almost hit us in August in advance, what else can't they see? And is it just our imagination that the number of close calls seems to be increasing, or are scientists just getting a whole lot better at detecting them? At this moment we don't have all the answers, but we should be thankful that our experts are trying to keep a close watch on the skies because scientists tell us that it is just a matter of time before we are hit by a giant asteroid. In the movie Deep Impact, such a scenario was called an "extinction level event".
As I write this article, there are thousands of giant space rocks floating around up there that could cause such a disaster, and NASA is working to catalog them all as rapidly as they can.
24 Hours Worship through Zoom – Sol. Johny +91 98427 81183
Day
Region
Coordinator
Contact number

Sunday

midnight –midnight (24Hrs)

North Region

Sol.Ajayapal

7065885778

Monday

midnight –midnight(24Hrs)

North East Region

Sol.Alan Bulo

8413926580

Tuesday

midnight –midnight (24Hrs)

West Region

Sol.Shelton

9921949966

Wednesday

midnight –midnight (24Hrs)

East Region

Sol.Smith Prathap Singh

9486860805

Thursday

midnight –midnight (24Hrs)

Central Region

Sol.Rachel Jacob

8689896938

Friday 1st half

00.00 midnight – 12.00 noon

South  Region- Tamilnadu

Sol.Joshua Rajesh

8754116877

Friday 2nd half

12.00 noon – 00.00 midnight

South Region -  Kerala

Sol.Anoop Johnson

9400640799

Saturday 1st half

00.00 midnight – 12.00 noon

South Region - Karnataka

Sol.Marcelline

9731020288

Saturday 2nd half

12.00 noon – 00.00 midnight

South Region - Telengana/Andhra

Sol.Vani

8374412377
List of National Coordinators
List of  Programs

Coordinators Name

Mobile Number

BFF Training

Sol. Blessy Vivian

+91 98410 34637

Conducting Troop Church

Sol. Mohanasundaram

+91 94451 20678

 Paul School of Deliverance (FRP)

Sol.Benjamin

+91 90030 21979

Jeremiah School of Prophecy

Sol. Benovin

+91 82201 23810

David School of Worship

Sol. Theodre

+91 98401 54775

Bethestha  School of Healing

Sol. Dr.Albert

+91 98405 77293

Martha School of Hospitality

Sol. Dinesh Crimson

+91  96633 62589

Nazareth School of Family Building

Sol. Dr.Sujatha / Sol. Paul Hudson

+91 96771 92227 /

+91 90031 82275

Joseph school of Financial Discipline

Sol. Dr.Benedict

+91 98405 44151

Night Prayer

Sol. Vani Santhosh

+91 83744 12377

Shadow Parli

Sol. Arvind (Goa)

+91 98221 81817

Communication  (Beryl wing ) Kingdom Gazette

Sol. Felix

+91 73584 20497

Transformation India Programme --TIP (Free service)

Sol. Dr.Acha

+91 93600 18004

Children Programme

Sol. Paul Vasanthan/Dr.Petricia

+91 81246 77493/

+91 98424 82493

24 hours Worship

Sol. Johny

+91 98427 81183

24 hours Prayer

Sr. Leema Rose AJ

+91 94446 53591

Ezhuchikkural (Monthly Magazine – Tamil)                                                                                    

Sr. Anitta AJ

9540328369

Media (Zoom)

Sol. Shaji Thomas

+91 81800 11100